About Us
We are an established electrical contractor serving Guelph and surrounding areas since 1994. The founding partners, Steno Carniello and Julio Ravazzolo, had a vision to provide excellent service and reliability to all of their customers. That vision was passed on to the current partners, Mike Ravazzolo and Sam Mirotta. We have established vital industry support for our customers which has proven to be essential to our success. Our knowledge and experience impart confidence in our clients that the job will be done right.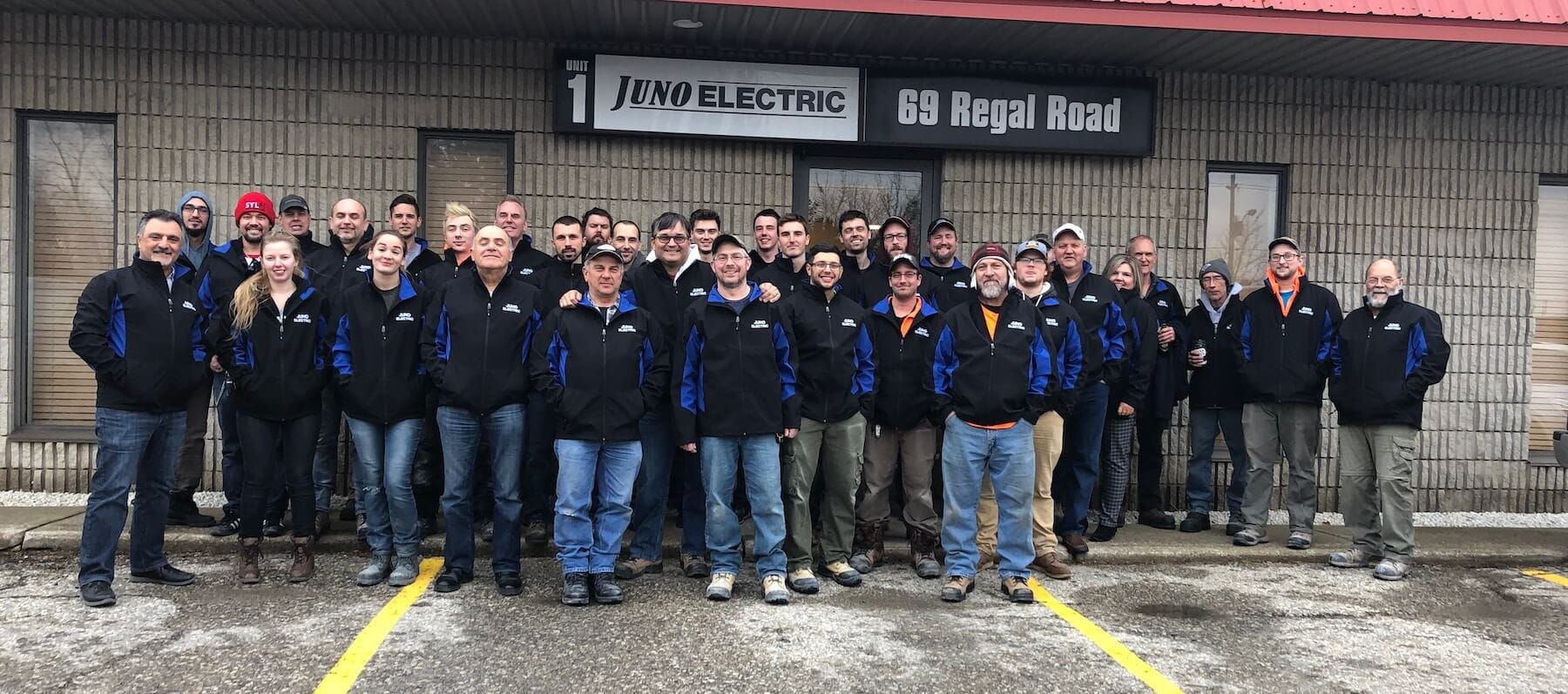 Providing Electrical Services Since 1994
Our mission at JUNO Electric is to ensure full customer satisfaction. Whether through our construction projects, automation projects or our design build projects, we want to make sure that customers are more than satisfied. Whether it's through our innovated procedures, equipment, and policies – JUNO Electric is your solution.

Being general manager at a food processing plant, I have had the opportunity to oversee Juno Electric's workmanship and skill level first hand. Juno Electric has always shown excellent quality, trouble shooting skills and design principles in automating electrical equipment and lines. Their knowledge and experience has been invaluable in designing and installing new processes that have been implemented throughout my tenure
I have used the services of Juno Electric for a number of years. Juno has done the electrical contracting work for me on large construction contracts, significant renovation projects and they have also taken care of very small service calls for my business. Their employees are always personable and friendly. The quality of that Juno performs is also always first class. They respond to my requests quickly and I find their fees to be quite reasonable. I would highly recommend Juno for any electrical services project.
We have worked with Juno Electric on a number of projects where the electrical contract was in excess of $1,000,000.00. In every instance we have found that they were efficient, they coordinated their work, they were proactive in addressing problems and their pricing on extras was reasonable. We do not hesitate to recommend them for any project no matter how large or small. They are always on our approved list.