160 Water Street, North Cambridge, Ontario
The Grand is a recent project of ours completed in 2011. This beautiful building can be seen by all driving through Cambridge right on Water Street. This project took well over a year to complete and features 13 stories of condominium living.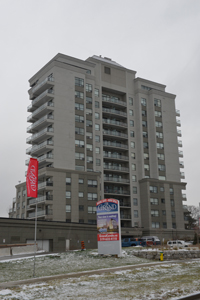 565 Margaret Street, Cambridge, Ontario
Preston Meadows is a four story condominium located in Cambridge. We have done multiple projects that are very similar to this one. We take pride in all of the electrical work in each model, including versions with underground parking and street lighting .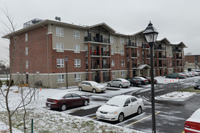 445 Hespeler Road, Cambridge, Ontario
This is a stunning renovation project that was recently completed in 2012. The interior lighting was designed and specified by an engineer, and totally installed by our firm. Lighting was a critical element for this renovation to bring out the luster of the new automobiles. The installation and fixtures exceeded expectations, expecially the high efficient high bay fixtures, indirect lighting, pendant lights and customized track lighting.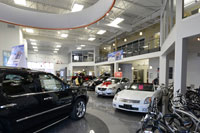 22 Pinebush Road, Cambridge, Ontario
This facility is a great example of a retail project that we have completed. From the rows of lighting to the full power distribution, we handled the project from its inception to completion in 1998.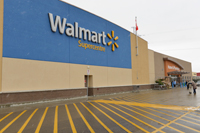 189 Water Street, Guelph, Ontario
John McCrae Public School
Located near downtown Guelph, this project was completed in 2006. This school looks even more inviting today than it did when it was first opened. This is only one example of many schools for both school boards that we have completed.